PC and Mac versions of
Green Globs & Graphing Equations, Relating Graphs to Events,

and

Escape!


Latest revision to Updates page: Dember 3, 2013, released versions for Intel Mac's with OS X Lion, Mountain Lion, or Mavericks.
No-charge site licenses for teacher centers, colleges, and university departments involved in teacher education -- see How To Order.
For email orders or international orders, see How To Order. For questions about the new versions, see FAQ.
This is the original award-winning algebra and graphing software by Sharon Dugdale and David Kibbey,
revised and updated in 2008-2013 by the authors.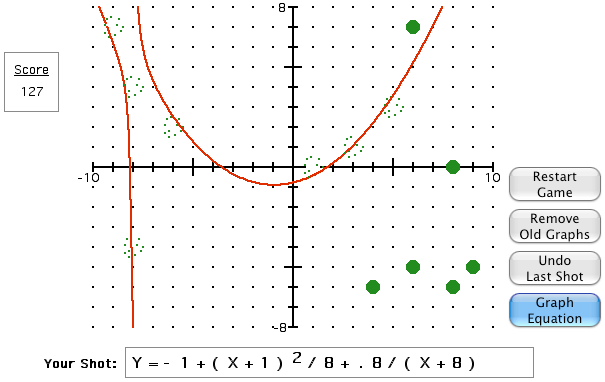 A screen display in a Green Globs game

Copyright © 2008, 2013 by Sharon Dugdale & David Kibbey