Revised PC and Mac OS X® versions of
Green Globs & Graphing Equations, Relating Graphs to Events,

and

Escape!


Latest revision to Updates page: January, 2009. Payment using PayPal is available -- see How ToOrder.
No-charge site licenses for teacher centers, colleges, and university departments involved in teacher education -- see How To Order.
For email orders or international orders, see How To Order. For questions about the new versions, see FAQ.
This is the original award-winning algebra and graphing software by Sharon Dugdale and David Kibbey,
revised and updated in 2008 by the authors for current PC's, PPC Macs, and Intel Macs under versions of Mac OS X through Snow Leopard.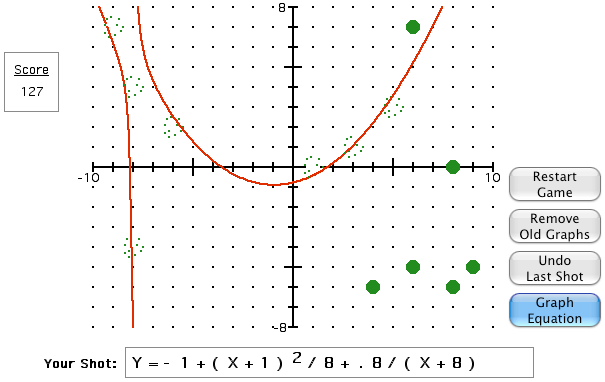 A screen display in a Green Globs game

Copyright © 2008 by Sharon Dugdale & David Kibbey
Mac OS X is a trademark of Apple, Inc.